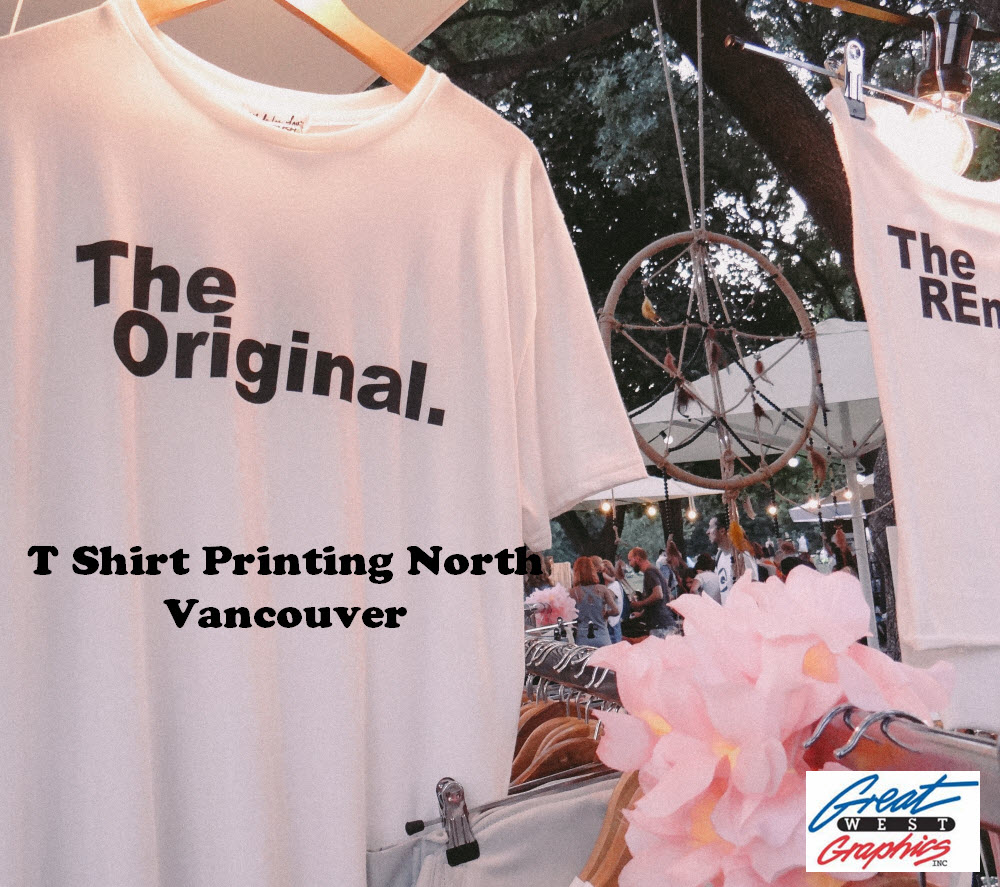 T Shirt Printing North Vancouver
October 8, 2019
T shirt printing in North Vancouver is not a new concept. People have been doing t shirt printing since people have been wearing t shirts. But you will be amazed at the advances made in the field of t shirt printing since you last had a t shirt printed for you or for a friend. The technology now allows for much more than just getting a blurry picture ironed onto to the front of a cheap white t shirt. You can have almost anything done now, when you look into t shirt printing in North Vancouver.
Of course, you should be sure about exactly what you want before you go shopping for a place that does t shirt printing in North Vancouver, because the better you are prepared, the better the place you choose for t shirt printing in North Vancouver will be able to help you. With that in mind, here is some homework you need to do before you commit to a t shirt printing place in North Vancouver:
File Size. The file size of the image or text you want on the t shirt is important. It is sometimes very frustrating when you get to a shop and you have an amazing drawing or image, but since it is so small it looks terrible on the t shirt. Either is must be used too small for the shirt, or it will be blurry when upsized. Therefore, you should make sure that the file you give to the t shirt printing place is big enough to produce the results you want.
If you are trying to get a unique logo, but your sketching skills are not too hot, then you will need a place that can help you with designs. Some shops will be able to take your rough idea and make it a polished logo with just a bit of guidance from you, and their expertise. If you have a clear idea of what you want, but your hands are clumsy, then just contact them with as much information as you can give, along with the ability to answer any and all questions they might have, and you will be surprised at how amazing the professionals can make your idea look. Great West Graphics have almost 40 years experience in t shirt printing in North Vancouver and they can make almost anything you want a reality.