T-Shirt Printing Coquitlam
Searching for custom T-shirt printing in Coquitlam? You've found the right place, Great West Graphics is at the forefront of custom screen printing in the greater Vancouver area. We offer a variety of different services not only but including custom t-shirt printing. We also offer embroidery a part from screen printing services. and Our customers range from companies aiming to promote their brand to individuals wanting to add a personal piece of clothing to their wardrobe. Get started on your very own custom t-shirt design today!
T-Shirt Design
Before you place an order, take a minute to understand what type of design you want. Are you needing a design for a company, or for your own fashion? Don't worry as we're happy to serve all of your needs. If you're struggling with coming up with a design, take a look at some of our blog posts and social media for some examples. Take it a step further, come into our office for a full debriefing and take a look at our display of custom t-shirt designs.
After you've figured out a design, we have a wide selection of quality fabrics and shirt colours to choose from. We take pride in what we do so don't hesitate to ask any questions. Just contact us to get started on custom t-shirt printing in Coquitlam!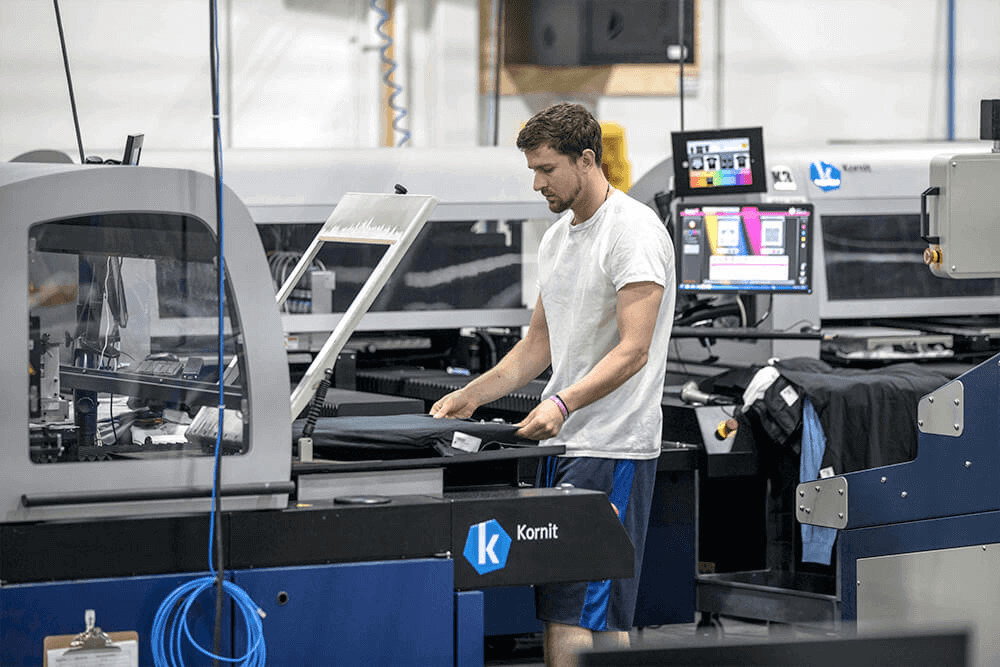 Our Printing Process
Once you contact us, our graphics designer we'll talk you through the design. You choose the location and size and we provide. We'll send you a mock-up of the design and sort out the pricing and quantity. Be aware of your budget, and remember that we charge less for each piece with a higher quantity of shirts. If you're a company or organization aiming to promote their brand, we sincerely recommend that you purchase a larger quantity to lessen your expenses. After you confirm the mock-up for approval, we take it to production.
Contact us
To begin your order, contact us at info@greatwestgraphics.ca or give us a call at 604-321-3285. Better yet, visit us in person for a more hands-on and better screen printing experience. In the mean time, check out more of our work on our social medias. We post our works on Facebook, Instagram and Twitter.