T-Shirt Printing
March 10, 2021
T-shirts are most common and regular wear garment. Now a days people are interested in getting them personalized with their logo/ design. Great West graphics has huge collection of T-shirts. We also provide in-house services for printing in various method such as silk screening, DTG, embroidery and heat transfer based in Vancouver. In addition to customization, we also sell high end apparel. For example,
Although based in Vancouver, British Columbia, we ship our products to all over North America. Visit us at #105-342 East Kent Avenue South Vancouver BC V5X4N6 or call us at 604-321-3285 for more information on our products and customizations.
For the different events and occasions, you can pass your message by printing them on a T-shirts and present to everybody. This is also one of the best way to convey your message. Customers can print T-shirts for business staff, event run, own brand and much more.
T-Shirt Printing Methods
There are various methods for printing on t-shirts. We print using these methods:
Screen Printing: It is a process of applying ink thorough a mesh screen on to the t-shirt. It is a widely used t-shirt printing method. We have 3 automatic rotating screen printing machines that can print up to 7 colors logo. Hence, we are able to produce thousands of printed t-shirts per day.
Embroidery: It is the process of creating the logo using threads. It is ever-lasting and cheaper than screen printing for multi color logos.
Heat Transfer: This is a process of transferring the logos from a vinyl sheet on to the t-shirts using a heat press. This method of t-shirt printing is used when there are more than 5-6 colors in the logo. Also, this is cheaper than screen printing for printing a small run of t-shirts.
Digital Printing (DTG): It is a process of directly printing the logo on the t-shirt. DTGs are useful when there are multi-color, very detail oriented logos. For example, we can print pictures, photographs etc. using DTG machine.
Why T-Shirt Printing?
For business staff: When you own a business, you may want your own identity. Therefore, we help make uniform t-shirts for your staff. We can do screen printing, embroidery, heat transfer or DTG. You bring in your logo, and we customize your t-shirts to your satisfaction. If your organization has different department you can personalize their t-shirts with their department name as well. We have several varieties of t-shirts to choose from: short sleeve, long sleeve, crewneck, V-neck, soft cotton or jersey cotton.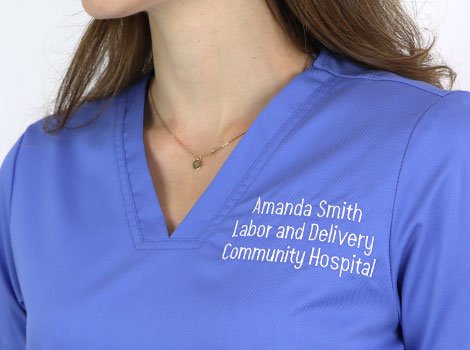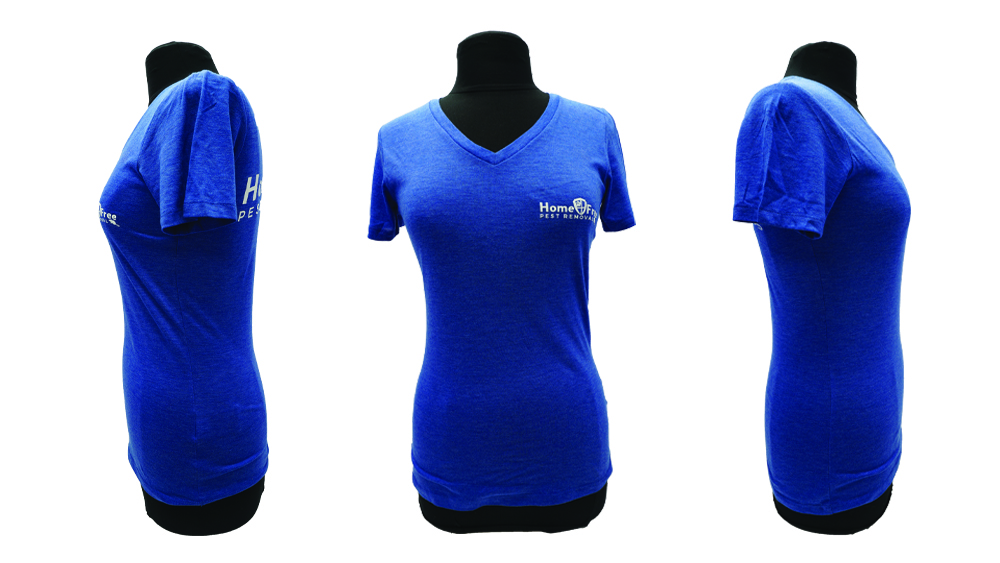 For charity fundraisers: You or your team may be organizing a run, a musical event, or even a gathering to raise fun for causes you believe in. Would it not be nice for all the participants to wear a uniform clothing that displays the message what your fundraiser is all about? Do not worry, as we have got you covered. We provide custom logo printed t-shirts for such occasion. We can print from 12 units up to thousands of units of t-shirts per day. Therefore, no matter your crowd size, we help you share your message.
For your sports team: Put your team's logo on a performance/athletic t-shirt for a team uniform. We can do screen printing or even embroidery on you team t-shirts to make your team stand out in a crowd. We also print or heat transfer individual names and numbers on the back of the t-shirts. Our variety of performance or athletic t-shirts include short sleeve, long sleeve, sleeveless/tank tops, baseball jerseys, and hooded tees. You can match it up with an embroidered baseball hat too.
For more information on screen printing in lower mainland, contact us. Also, We offer affordable and reasonable shipping to all over Canada. Follow us in Facebook, Instagram, and Twitter for more updates.